Department of Radiotherapy & Medical Oncology
 Shaheed Suhrawardy Medical College Hospital
Sher-e-Bangla Nagar, Dhaka-1207
Faculty members Group Photo (Teachers):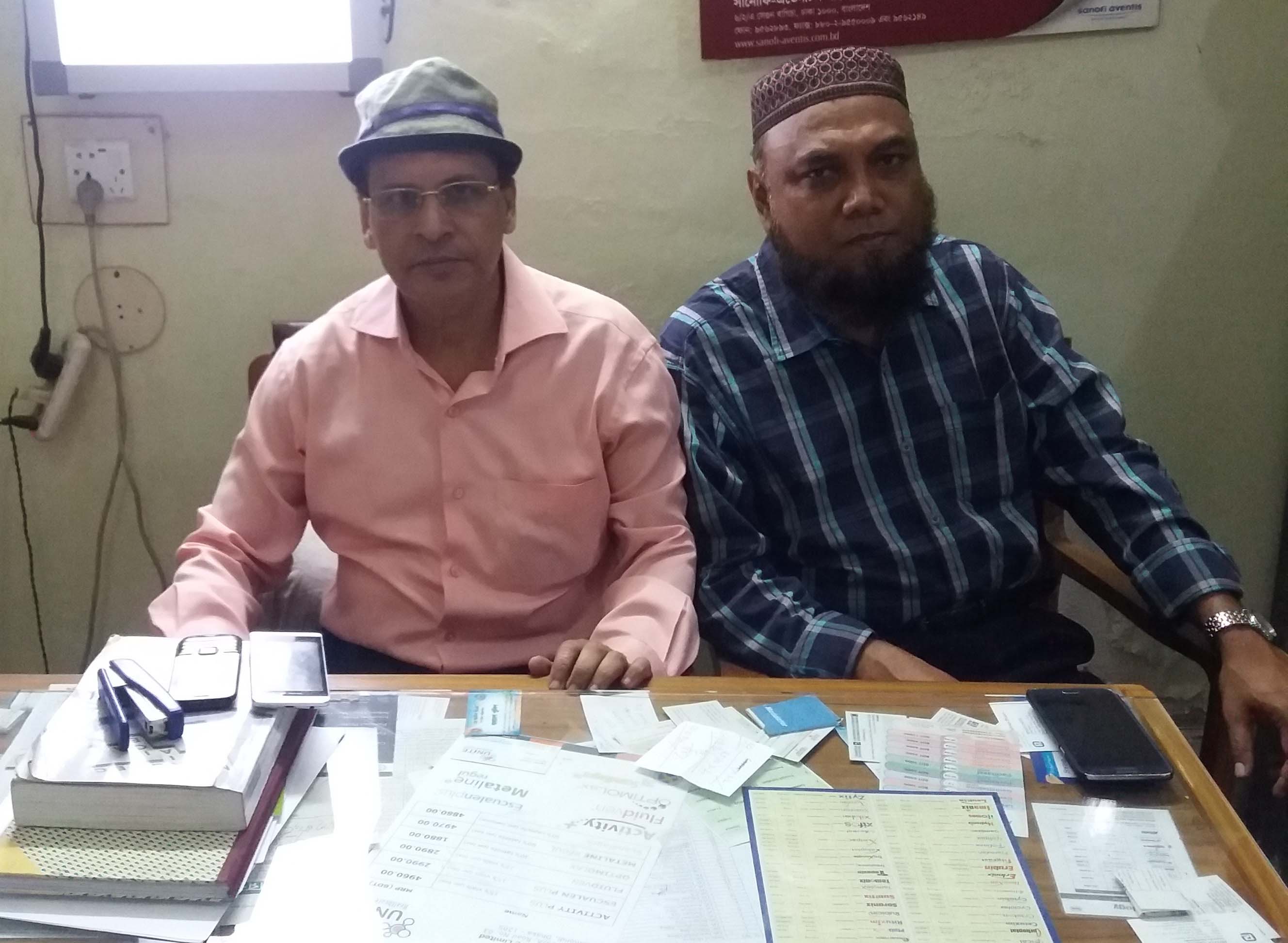 Department Overview:
Cancer has new emerged as a major public health problem in Bangladesh. Day by day number of cancer patients is increasing. But no sufficient oncologist and specialized cancer center are available. At least every government and non-government medical college needs to establish a department of Radiation oncology and clinical oncology as a condition of excellence service and treatment for cancer patient. The department of Radiation oncology (medical oncology and Radiotherapy) shaheed Suhrawardy Medical College & Hospital started their activities since 2008. Only two oncologists (One Associate Professor and one Assistant Professor) are working here. There is no indoor facilities. Only as outdoor basis cancer treatment is going on now. Demand of this Medical College is increasing for their quality service and also presents of multiple national health institution around this medical college.
So a well-established oncology department is now the demand of time in this medial college.
ORGANOGRAM
Name of the Post
Name
PG Qualification
1.   Associate Professor

Medical Oncology

Dr. Md. Abul Ahsan (Didar)
MD, MPH, BCPPM
2.   Assistant Professor (OSD)
Dr. Md. Alimujjaman
MPhil
LIST OF TEACHER STAFF: NIL
Statistics of outdoor patient 2015:
Lung Cancer —136
Colorectal Cancer —204
Breast Cancer —289
CA cervix —102
CA-Ovary —301
CA-Esophagus —78
Head & neck Cancer—302
Ca-Stomach —81
Lymphoma —200
Osteosarcoma —8
Others —102
Daily activities of Oncology Department
Outdoor patients are seen by two oncologist regularly.
Referral patients from all other department are seen from 8-30 A.M to 1-30 P.M.
Classes with practical demonstration are taken of the student of 4th years M.B.B.S according to their schedule.
Lecture classes for 5th years M.B.B.S student are taken according to their academic routine.
Pain and palliative care
Participation in different seminar and symposium
Helps in administrative activities.