Dental Unit
Shaheed Suhrawardy Medical College
Sher-e-Bangla Nagar, Dhaka-1207
Faculty members Group Photo (Teachers):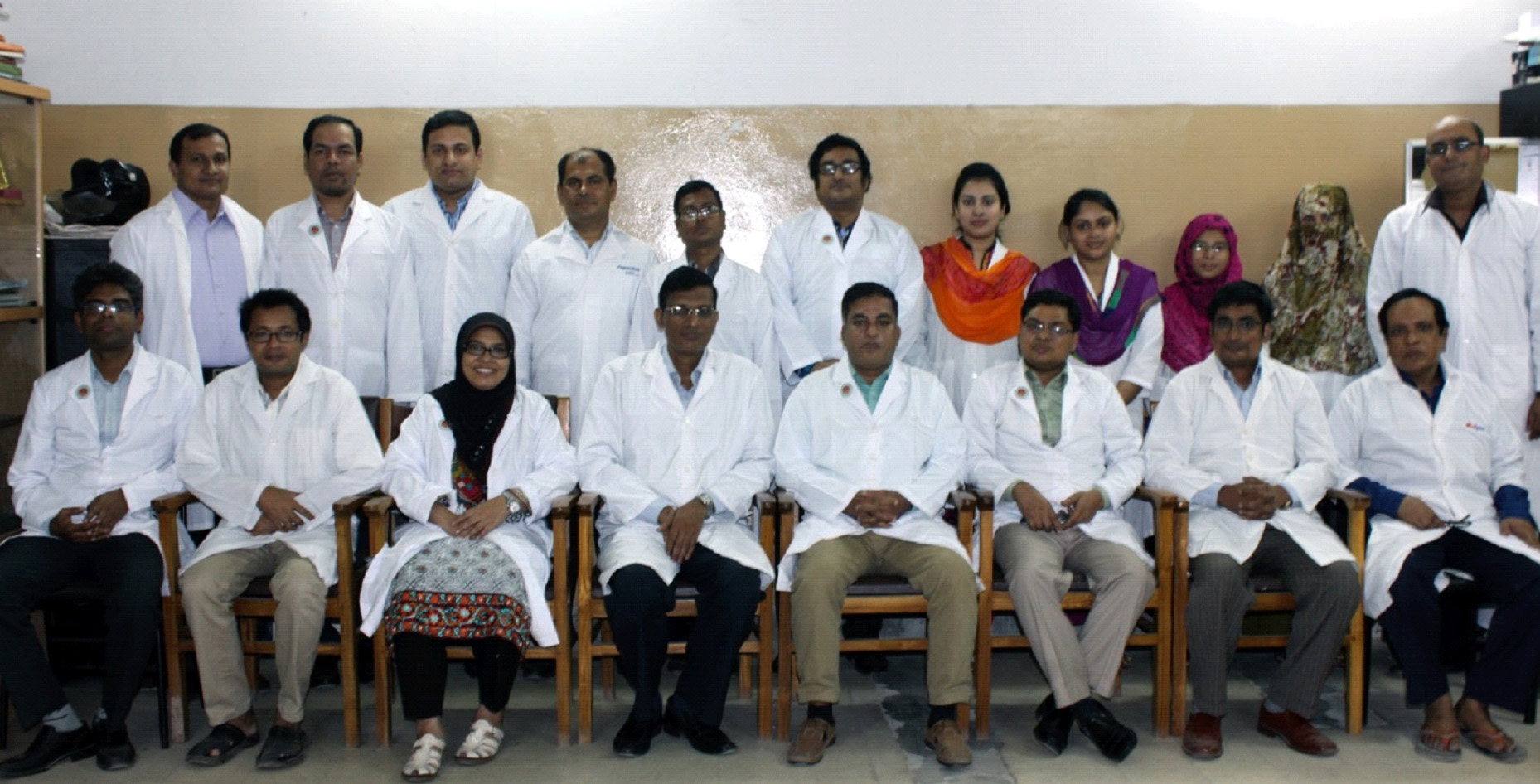 Overview
Dentistry is one of the specialist branches of Medical science. Much development has been taken place in various branches of dentistry in Bangladesh. Shaheed Suhrawardy medical college has started the journey of Dental Unit from January 2012.We treat patients of all ages on both an inpatient and outpatient basis. We also coordinate care within an interdisciplinary team that includes Medicine , Surgery, Orthopadics ,pathology, nurses, social workers . We also work closely with numerous other specialists throughout the Shaheed Suhrawardy Medical College, including surgeons, radiologists, pediatricians and primary care physicians. Our department provides teaching for undergraduate and post-graduate education.
List of Teaching Stuff
Name of the post
Number
Name of the staff
Associate Professor

03
Dr. Md. Humayun Kabir
Dr. Md Abul Hasan
Dr. AFM Shahidur Rahman
Assistant Professor
01
Dr. M.G. Azam
Consultant
01
Dr Tanjiba Manjur
Lecturer
14
Dr. Rehana Akhter

Dr. Hasan Md. Rizvi

Dr. Mohammad Shameemur Rahman

Dr Naushad Kaiser Pathan

Dr. Mahmuda Khatun

Dr. Md. Rafiqul Islam

Dr. Md. Abu bakar Chowdhury

Dr. Liton Bhushon Hawladar

Dr. Nitish Krishna Das

Dr. Abdur Rashid Mondol

Dr. Kawser Jahanara Akther

Dr. Atiyah Hasin

Dr. Kallol Sarker

Dr. Sharmin Sharif

Dental Surgeon
02
Dr. Sharif Shameem Atique

Dr. Sharif Hasan Chowdhury
Daily Activities in the Department
Dental Unit Shaheed Suhrawardy Medical College & Hospital provides services to the patients with Dental Diseases like Dental caries, gingivitis, pulpits This Department tries to collaborate with other departments to provide comprehensive treatment facilities for the patients. We have excellent academic environment well experience faculty. We always try to record all the academic and clinical information of the department. We have excellent multidisciplinary patient care system and structured training facilities
Outdoor patients are seen by the doctors including specialists regularly except holy day.
Regular indoor round for inpatients.
Referred patients from all other departments and special academic cases are seen from 8.00 am to 2.30 pm.
Classes with practical demonstration are taken of the students of 4th year BDS according to their academic calendar as per schedule.
Lecture classes for all BDS students are taken according to their academic calendar.
Lectures and clinical classes are taken daily for doctors who are getting post graduate students regularly.
National activities:
World Dentist Day— 6th March
World Oral Health day- 20th March
International participation:
FDI- Federation of Dental International.