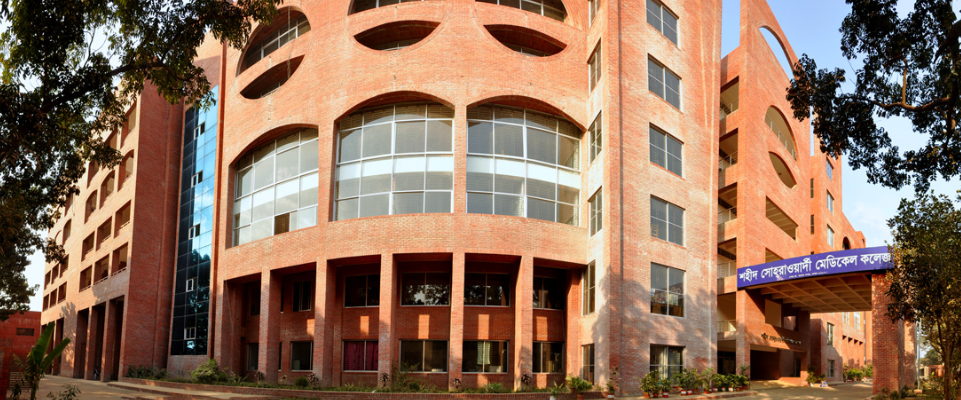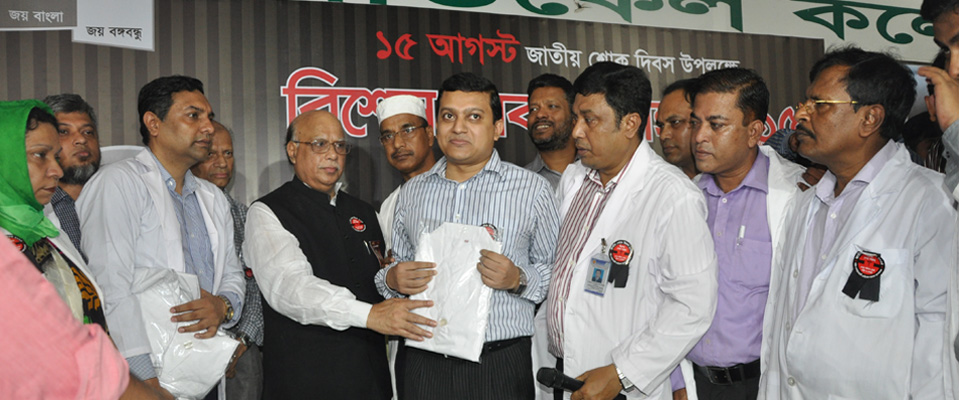 About ShSMC
Shaheed Suhrawardy Medical College (ShSMC) is the 14th government medical college of Bangladesh which is established in 2006. It is situated in the north-western part of Dhaka beside the National Parliament House, having a unique architectural campus and excellent academic atmosphere. Shaheed Suhrawardy Medical College Hospital has a long heritage of discharging health care services and also has a proud history of patronizing many medical institutes to establish and flourish. We have a great commitment to provide top class medical education, excellent training and quality research through eminent and experienced teachers.
Read More..
Notices
NOC of Dr. Mansura Rahman, Assoc. Prof, Physiology October 14, 2017
NOC of Dr. Mohammad Enamul Karim October 5, 2017
NOC of Prof. Dr. Syeda Sultana, Professor, Pharmacology September 25, 2017
NOC of Dr. Sumona Haque, Lecturer, Pharmacology September 14, 2017
Dr. Shamim Ara Ferdous, Lecturer, Biochemistry July 19, 2017
                                More Notices Here.....